German network against Neglected Tropical Diseases
But often, in some areas, the medicines, some of which are provided free of charge by the pharmaceutical manufacturers, do not reach the people who need them at all, or only at great expense. The so-called very last mile, i.e. the ultimately few steps in the country, to the village that is not connected to any road, that lies outside the supply radius of the health systems, cannot be overcome.
Research and development in the field of neglected tropical diseases must continue. Innovations - new concepts and treatment methods, diagnostics and the development of new vaccines and drugs are essential to help the affected people.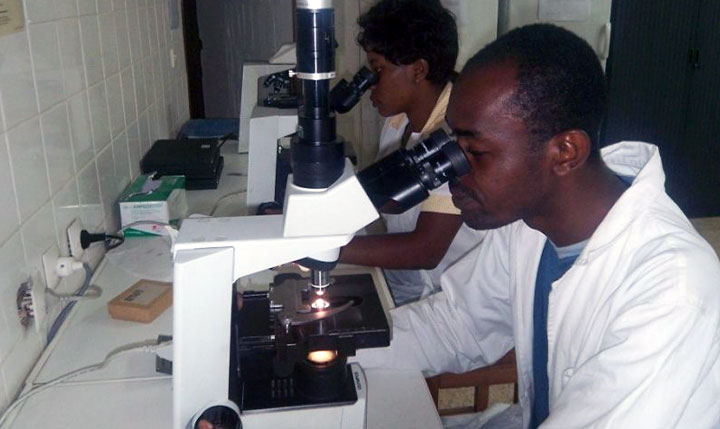 Only by working together with the national governments of the countries where NTDs are endemic, with their political will and with the support of donors - philanthropic organisations, the wealthy industrialised countries, multilateral organisations such as the WHO and World Bank, pharmaceutical companies that donate the drugs and conduct research, non-governmental organisations that implement NTD programmes - can NTDs be successfully combated or, ideally, even their outbreak prevented.
NTDs and Europe
Recently, isolated outbreaks of NTDs have also been reported in Europe, outside their actual areas of origin: Leishmaniasis occurs particularly in the tropics, Peru and Colombia, and eastern Africa. It is transmitted by the sand fly. Probably due to climate change, sand flies have also been found in Germany and cases of leishmaniasis acquired here have been reported.
In southern France, Croatia, Greece and Madeira, people had contracted dengue fever locally. Dengue fever is transmitted by mosquitoes of the species Aedes (the yellow fever mosquito Aedes aegypti and the Asian tiger mosquito Aedes albopictus) in more than 100 countries in the tropics and sub-tropics and is considered the most common mosquito-borne viral disease. Usually, tourists become infected with dengue fever during a stay in Thailand or Indonesia.
Infections with schistosomiasis have also been reported. Travellers had bathed in the river Cavo near Porto Vecchio in South Corsica and contracted the parasites in the water there.
Climate change
Climate change favours the spread of neglected tropical diseases. Extreme weather conditions, heavy rain, floods can trigger epidemics. Mosquito larvae develop faster when it is warm. Researchers from the USA and South Africa have determined how the spread of two mosquito species is affected by changing climates. The mosquito species in question are those that transmit dengue fever, Zika and chikugunya fever. Global warming over the next 30 years could put half a billion more people at risk of tropical diseases due to the changing spread of mosquito species.